Download Universal File Viewer (File Magic)
Optional Offer for File Magic by Solvusoft | EULA | Privacy Policy | Terms | Uninstall
What is the BPK File Extension?
As we mentioned, some programs have proprietary file extensions. You might have seen .doc, .exe, and .pdf at the end of a file name. Those are file extensions that indicate the file type and provide a clue as to which programs might be able to open a file.
Warning: Be sure that you trust the source that gave you the file, as you might be trying to open a file that contains malware. Always run your file through a malware checker before trying to open it.
Windows typically hides file extensions for known file types, which means that you shouldn't see the extension for most files. If you're unfamiliar with the file extension, right-click on it and click on "Properties". The "General" tab will reveal the filename and the extension suffix. You can now Google it to learn more about the file type.
Opening the BPK File
Once you know the type of content the BPK file contains (graphics, media, text), you can add the file extension to the default file associations in the computer's settings and try to open it again. If you don't have the matching software, you will have to download it.
If that still does not work, you may have to contact the developer for more guidance. For example, if you know that you have BPK files, you will be able to Google to find out which software packages use the BPK file extension.
If you have the software on your PC, but you still can't open the file, you should get in touch with the software developer of that file type. The most common BPK-related software includes Blaise File and C++ Builder Package File. If it's not included in the developer chart below, a quick web search of those software titles can help you find the contact information of the developer that can help.
| Software | Developer |
| --- | --- |
| Blaise File | Statistics Netherlands |
| C++ Builder Package File | Borland Software Corporation |
Open Your BPK File With File Magic
Binary files often have to be opened in specific programs, but for everything else, you can use File Magic. Universal software viewers such as File Magic can open a variety of file types, depending on the format of the file. Download File Magic from the Microsoft Store now!
Recommended Download
Download Universal File Viewer (File Magic)
Optional Offer for File Magic by Solvusoft | EULA | Privacy Policy | Terms | Uninstall
Developed by

Opens all your files
LIKE MAGIC!1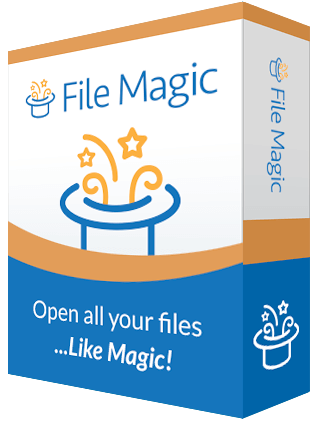 Download Now
Optional Offer for File Magic by Solvusoft
EULA | Privacy Policy | Terms | Uninstall
1File types that are unsupported can be opened in binary format.